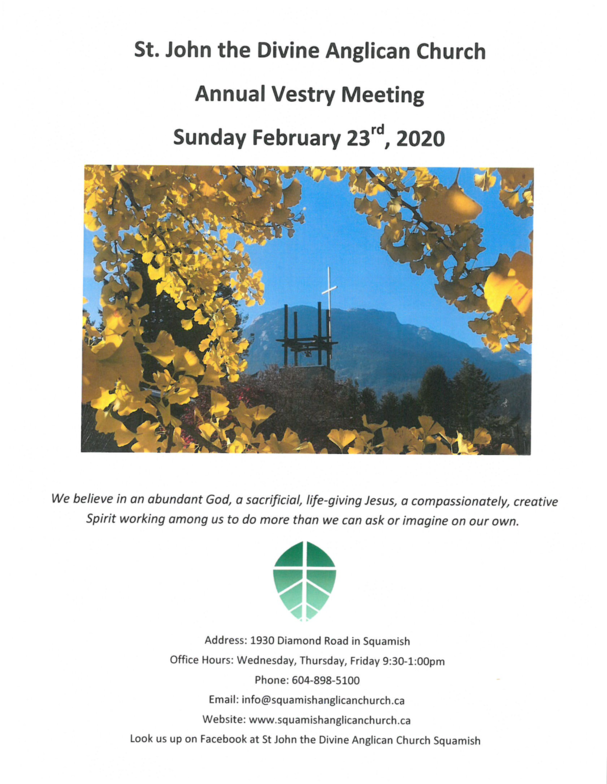 Save to your Calendar
The annual Vestry meeting of the Parish of St John the Divine will be on February 23, 2020 following the 10am service.
Lunch will be provided after the meeting.
An event you will not want to miss.
Please click the link below to see the vestry meeting package.