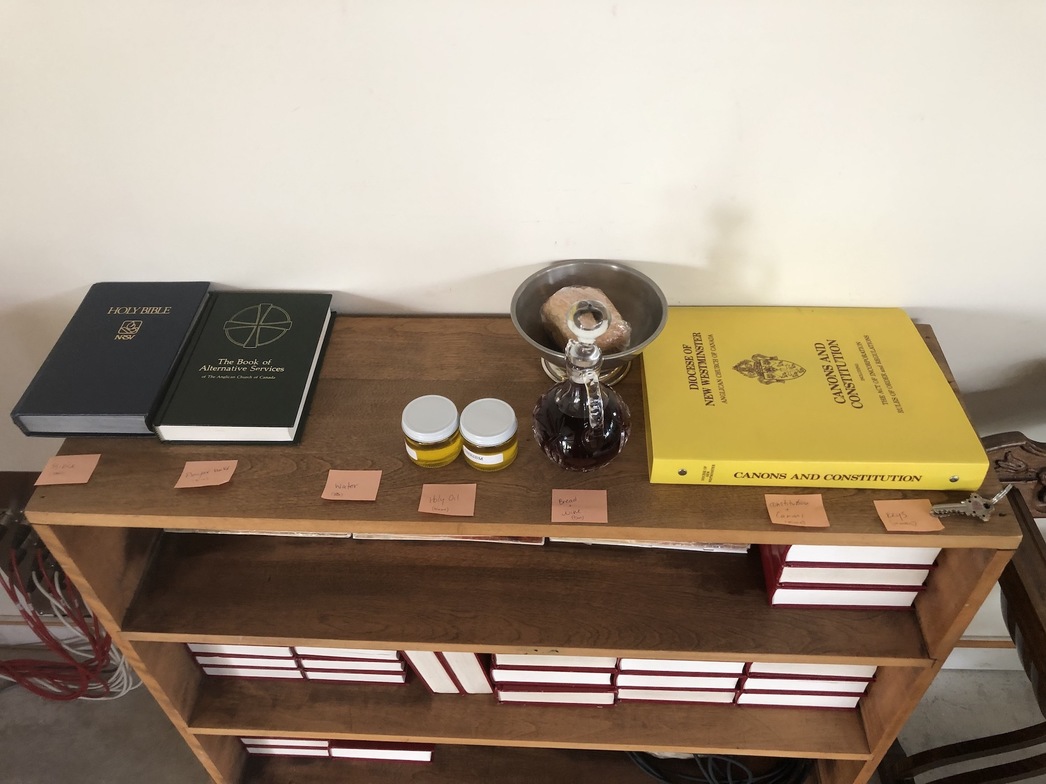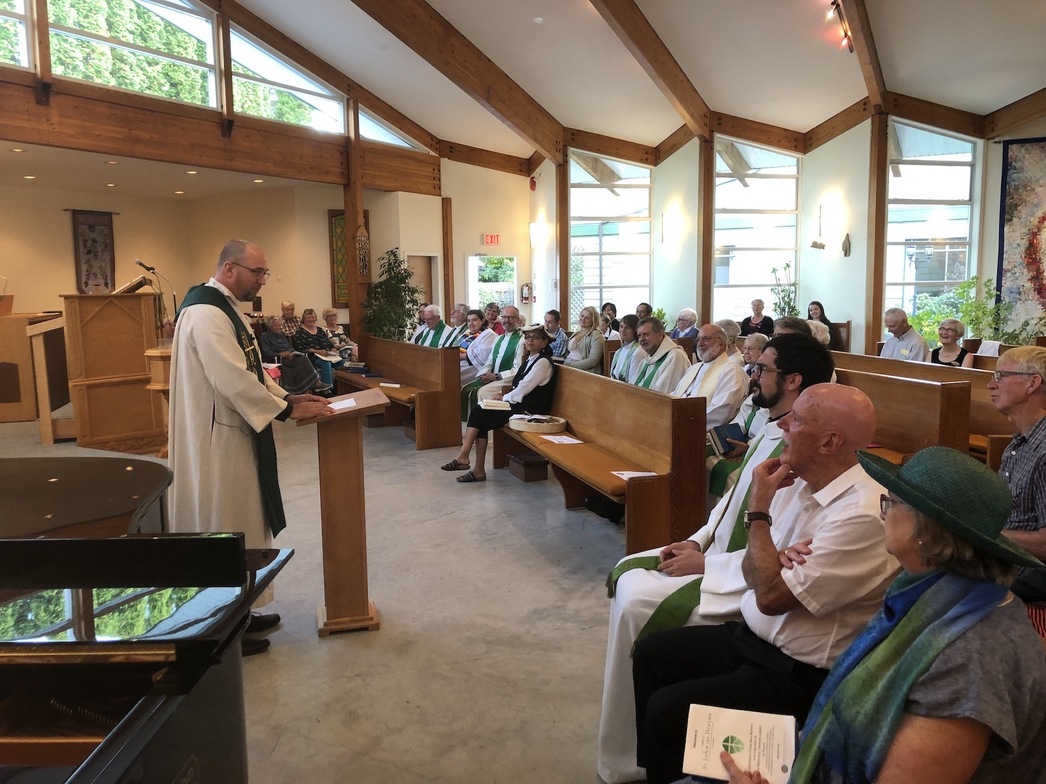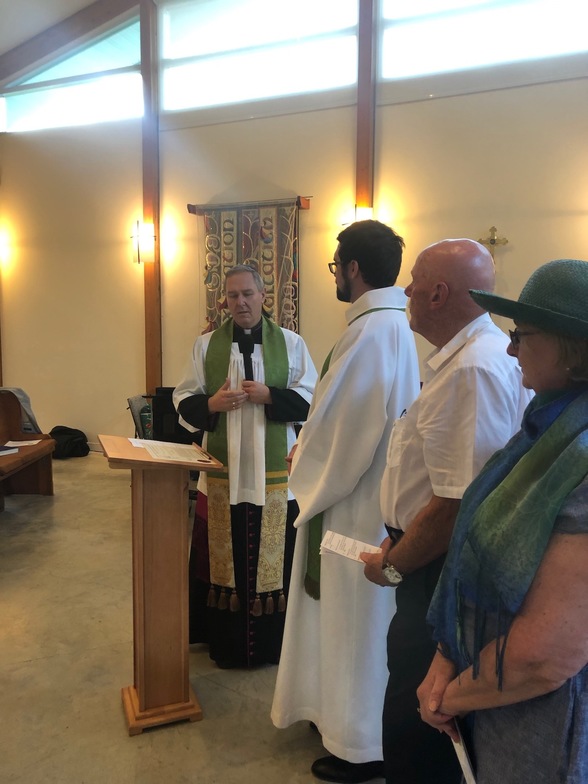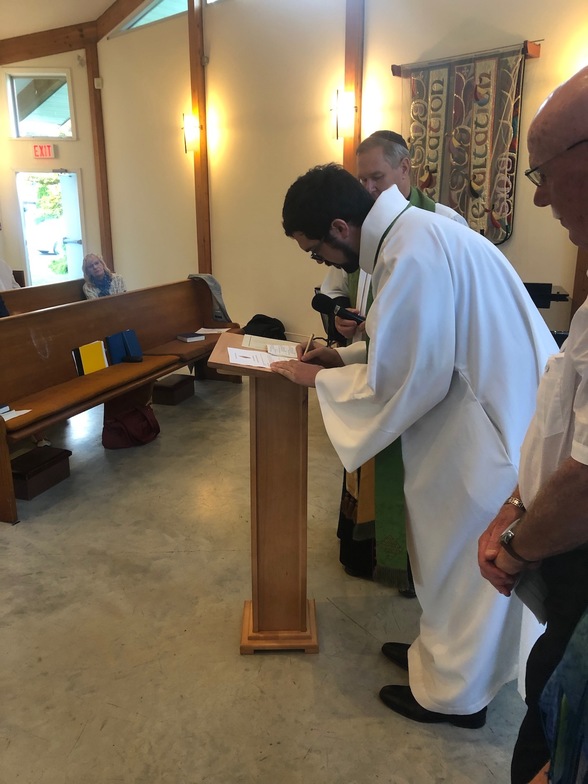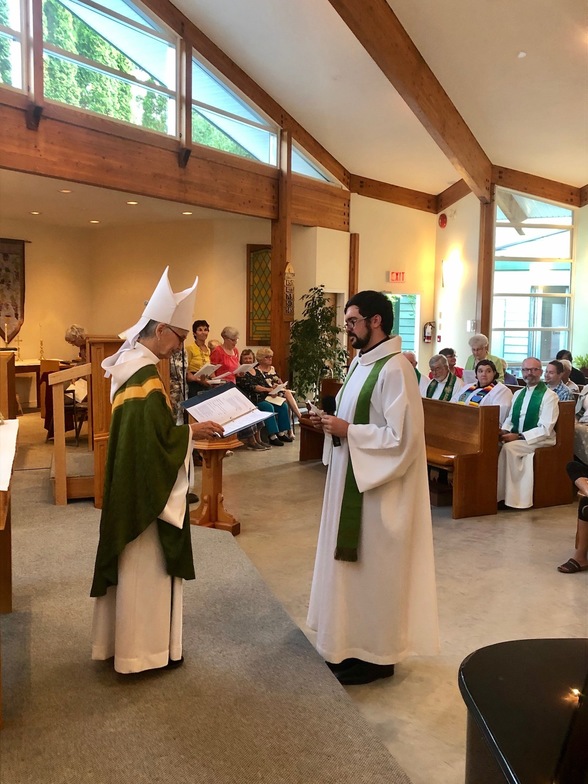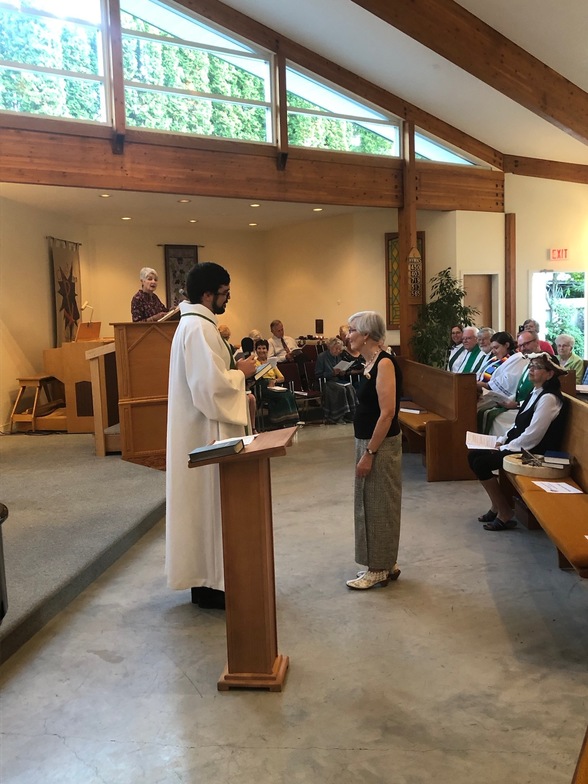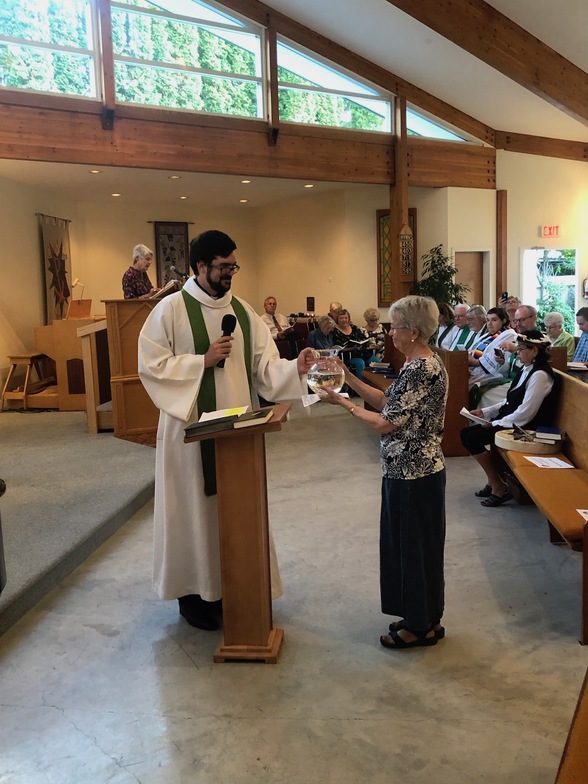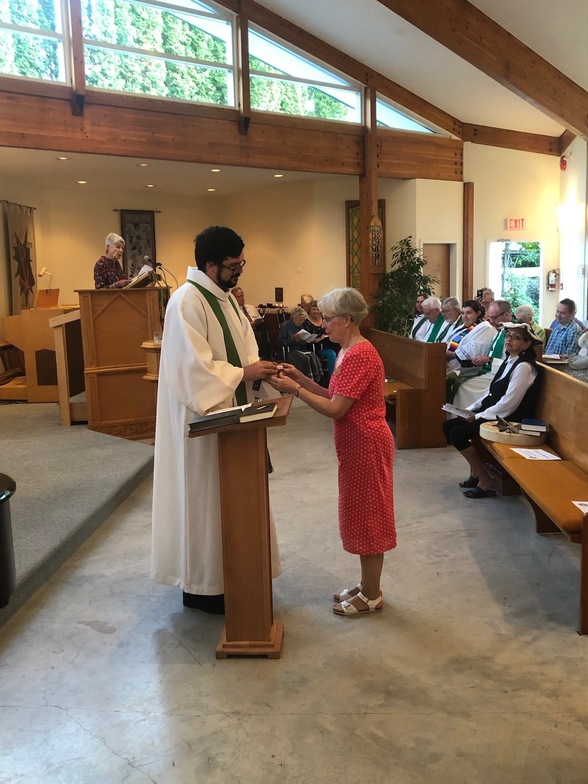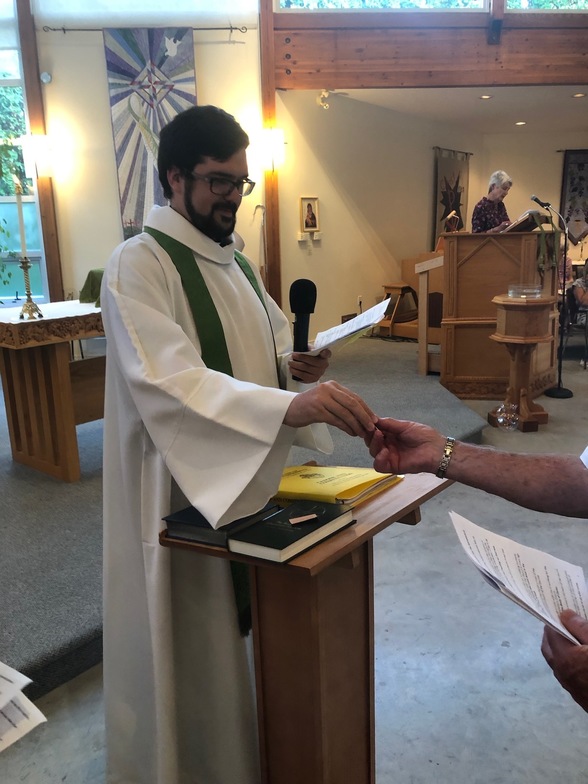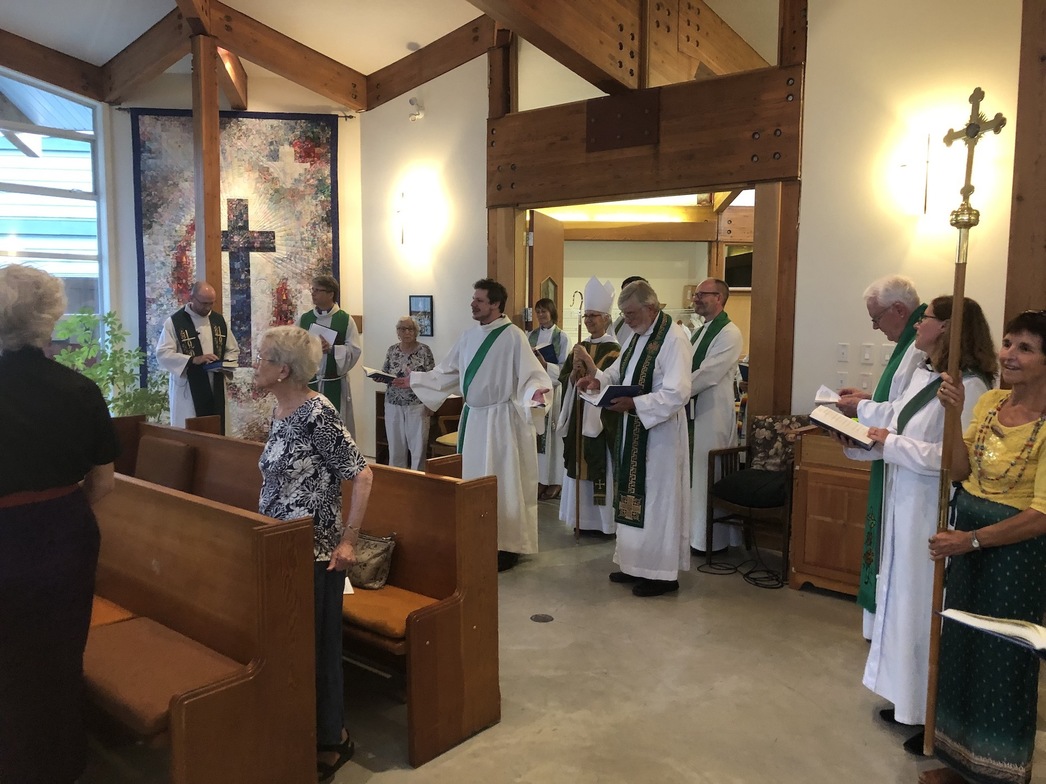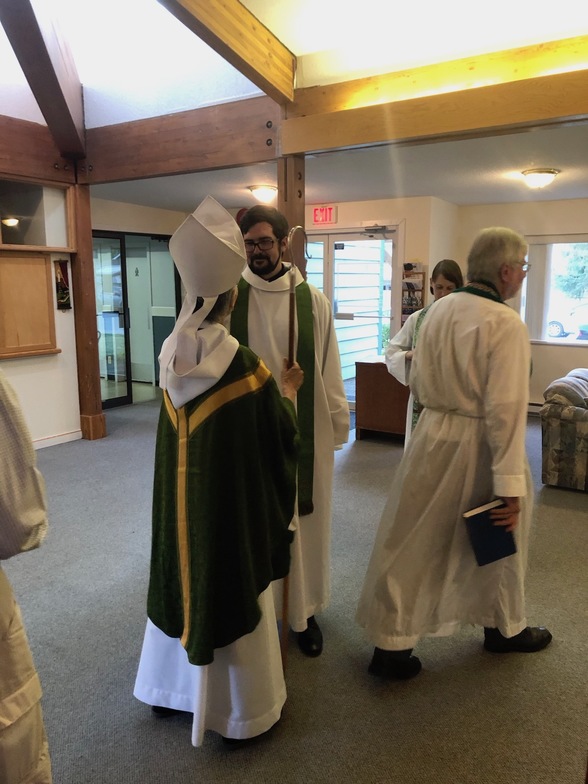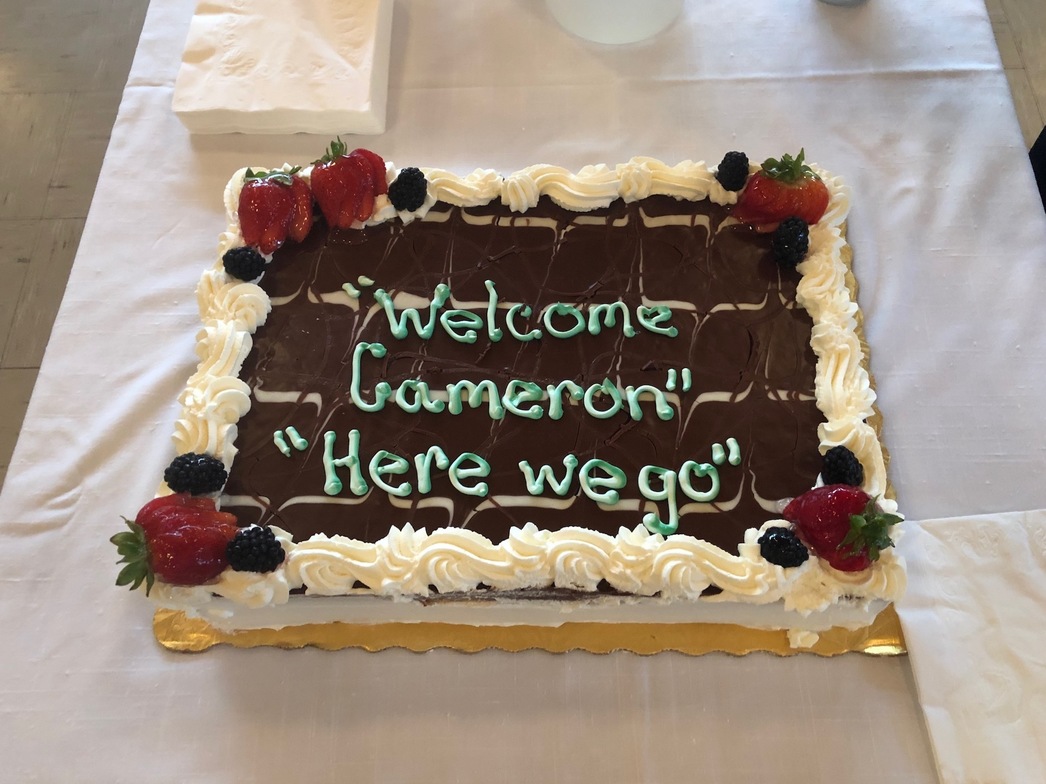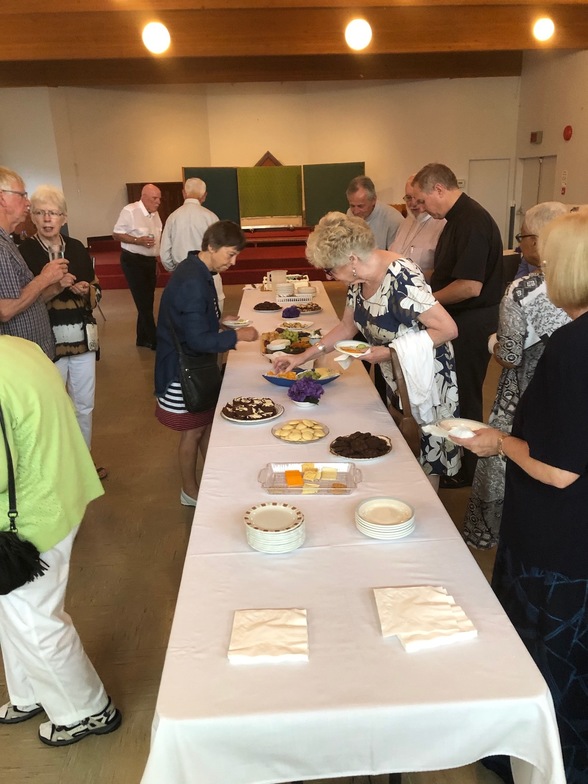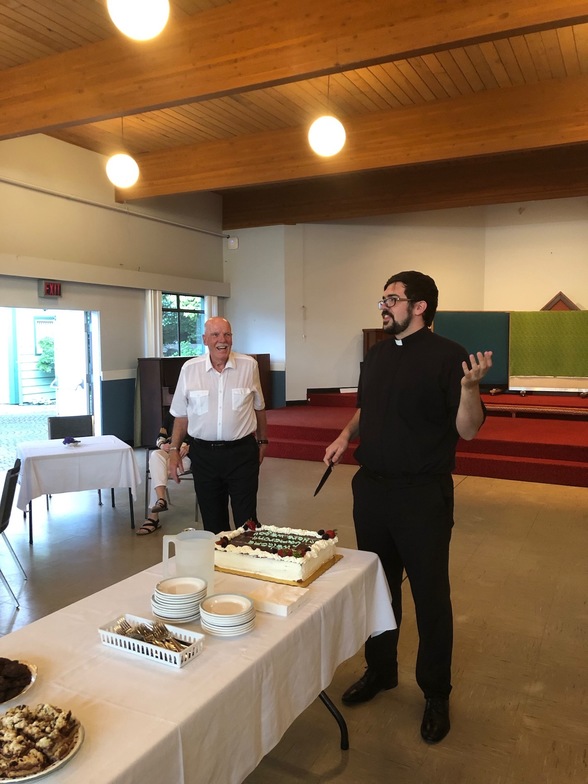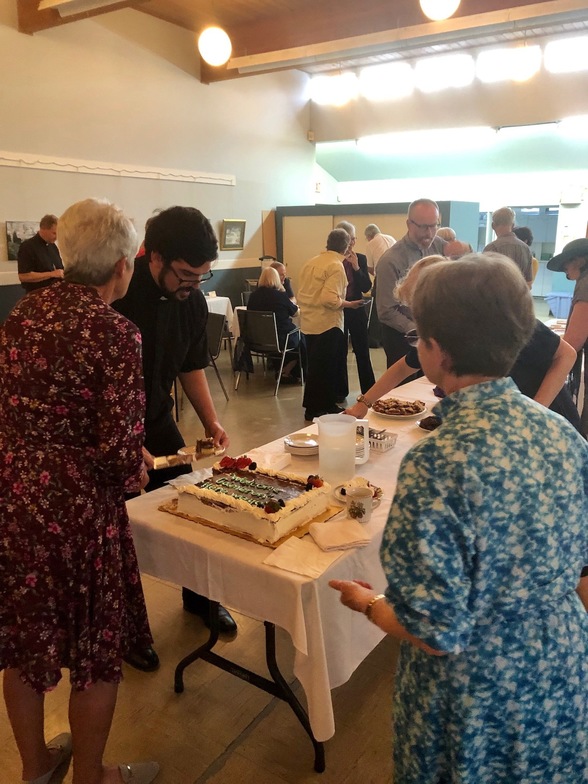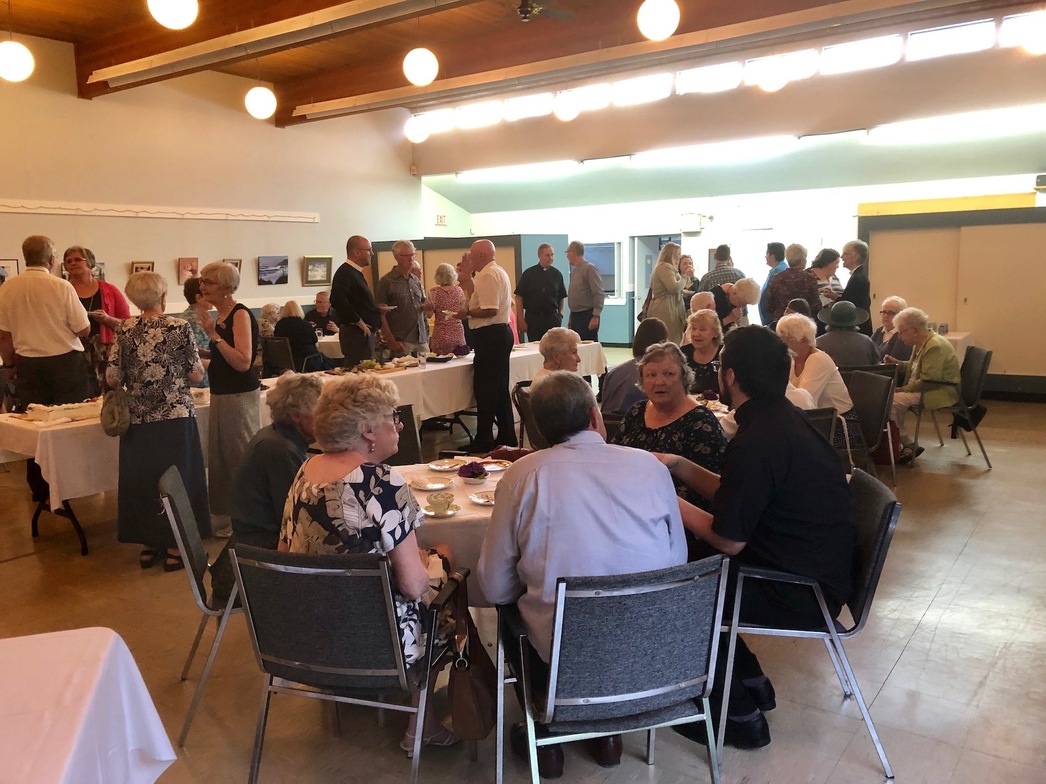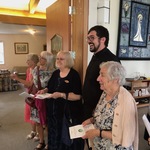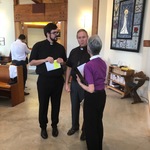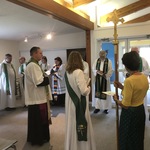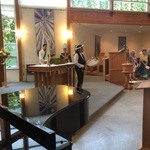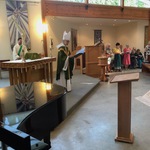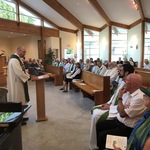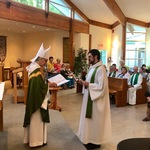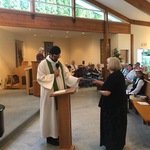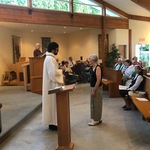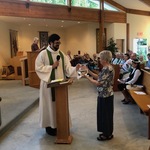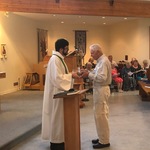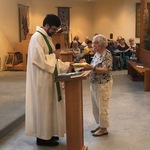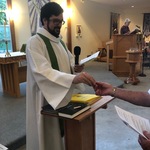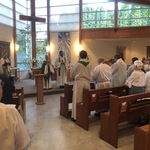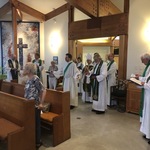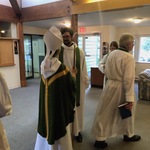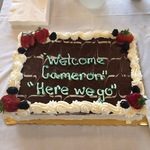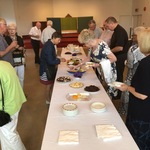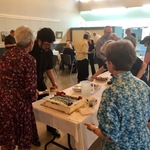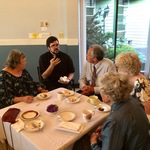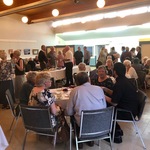 The evening of July 23, 2019 marked another step in the story of St John the Divine Squamish with the celebration of the new Ministry of the Rev. Cameron Gutjahr.
Archbishop Melissa Skelton lead the service.
Our service started out with a warm welcome and song from Tsawaysia Spukwus of the Squamish First Nation.
Our guest preacher was Cannon Todd Tounsend who is Dean of Theology at Huron University where Rev. Gutjahr studied.
Archdeacon Douglas Fenton lead the formal reading of oaths and subscriptions and signing of official paperwork. Then Rev. Gutjahr was presented with the symbols of ministry: a Bible, Prayer Book, Vessel of water, Holy oil, Bread and Wine, Copy of the Cannons of the Diocese, and the keys to the church. These were presented by the Church wardens and members of the congregation.
After the service light refreshments and a cake were served in the church hall.
The members of St Johns would like to thank Archbishop Melissa Skelton for being here so soon after her stay in hospital and for all the visiting clergy and deacons and members of other faith communities in Squamish.
Also thanks to Ian Brown for getting the choir together and arranging rehersals and to the ladies for putting on a great feast after the service.